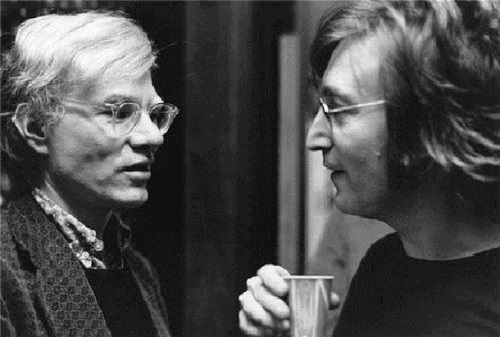 "There is beauty in everything, Just not everybody sees it."
Andy Warhol
It was May 5, 1982, a beautiful mid-spring Wednesday evening, and I was taking my girlfriend Kimberly Manning out to attend a concert. We were going to the Ritz nightclub on 11th Street between Third Avenue and Fourth Avenue. This section of Manhattan, southeast of Union Square Park, was called the East Village. It was vibrant, younger, full of artists, and beginning its gentrification. It was also the neighborhood where I attended La Salle Academy (the oldest Catholic High School in the United States) in the Bowery, an infamous subsection of the East Village known for its plethora of homeless alcoholic men, whom, at the time, many referred to as bums.
We went to the Ritz that evening to see Graham Parker, my second favorite singer-songwriter back then. In my opinion, Parker's almost five decades of being a prolific singer-songwriter with a wide array of musical influences, along with his vast collection of albums, makes him the most underrated musician in Rock n' Roll history.
As Kimberly and I walked up the steps to enter the Ritz, our paths suddenly converged with Andy Warhol. When we were face to face, I said thank you for your art. He was cordial enough to momentarily stop, shake my hand while looking me straight in the eye and say you're most welcome.
Alongside Andy, that evening was a young black man I didn't recognize at that time. But through research for this article, I have concluded it was none other than the world-famous artist Jean-Michel Basquiat.
These fifteen seconds with Andy Warhol were one of the briefest encounters I've ever had with someone famous. But because art historians regard Warhol as one of the top artists of the twentieth century, and in 2022, his Shot Sage Blue Marilyn (1964) sold for $195 million, the most expensive work of art sold at auction by an American artist, I decided to write about our short-lived meeting.
"In the future, everyone will be world-famous for fifteen minutes"
Attributed to Andy Warhol
During this time, Andy Warhol's studio, The Factory, was just a few blocks North of The Ritz, at 860 Broadway, at the northern end of Union Square Park.
I always found it significant that Andy stated: "If I go in the hospital, I won't come out."
Andy Warhol died in Manhattan, at 6:32 am, on February 22, 1987, at the age of 58. According to news reports, he had been making a good recovery from gallbladder surgery at New York Hospital before dying in his sleep from a sudden post-operative cardiac arrhythmia. Prior to his diagnosis and operation, Warhol delayed having his recurring gallbladder problems checked, as he was afraid to enter hospitals and see doctors. His family sued the hospital for inadequate care, saying that the arrhythmia was caused by improper care and water intoxication. The malpractice case was quickly settled out of court; Warhol's family received an undisclosed sum of money

Andy Warhol Paintings

In 1979, Warhol was commissioned by BMW to paint a Group 4 race version of the then elite supercar BMW M1 for the fourth installment in the BMW Art Car Project. Unlike the three artists before him, Warhol declined the use of a small-scale practice model, instead opting to immediately paint directly onto the full-scale automobile. It was indicated that Warhol spent only a total of 23 minutes to paint the entire car. Warhol produced both comic and serious works; his subject could be a soup can or an electric chair. Warhol used the same techniques – silkscreens, reproduced serially, and often painted with bright colors – whether he painted celebrities, everyday objects, or images of suicide, car crashes, and disasters, as in the 1962-63 Death and Disaster series. The Death and Disaster paintings included Red Car Crash, Purple Jumping Man, and Orange Disaster. One of these paintings, the diptych "Silver Car Crash", became the highest priced work of his when it sold at Sotheby's Contemporary Art Auction on Wednesday, November 13, 2013, for $105.4 million.

Warhol has been the subject of numerous retrospective exhibitions, books, and feature and documentary films. The Andy Warhol Museum in his native city of Pittsburgh, which holds an extensive permanent collection of art and archives, is the largest museum in the United States dedicated to a single artist. Warhol has been described as the "bellwether of the art market". Many of his creations are very collectible and highly valuable. His works include some of the most expensive paintings ever sold. In 2013, a 1963 serigraph titled Silver Car Crash (Double Disaster) sold for $105 million. In 2022, Shot Sage Blue Marilyn (1964) sold for $195 million, which is the most expensive work of art sold at auction by an American artist.

Andy Warhol Art Market

The value of Andy Warhol's work has been on an endless upward trajectory since his death in 1987. In 2014, his works accumulated $569 million at auction, which accounted for more than a sixth of the global art market. However, there have been some dips. According to art dealer Dominique Lévy, "The Warhol trade moves something like a seesaw being pulled uphill: it rises and falls, but each new high and low is above the last one." She attributes this to the consistent influx of new collectors intrigued by Warhol. "At different moments, you've had different groups of collectors entering the Warhol market, and that resulted in peaks in demand, then satisfaction and a slow down," before the process repeats another demographic or the next generation.
In 1998, Orange Marilyn (1964), a depiction of Marilyn Monroe, sold for $17.3 million, which at the time set a new record as the highest price paid for a Warhol artwork. In 2007, one of Warhol's 1963 paintings of Elizabeth Taylor, Liz (Colored Liz), which was owned by actor Hugh Grant, sold for $23.7 million at Christie's.
In 2007, Stefan Edlis and Gael Neeson sold Warhol's Turquoise Marilyn (1964) to financier Steven A. Cohen for $80 million. In May 2007, Green Car Crash (1963) sold for $71.1 million and Lemon Marilyn (1962) sold for $28 million at Christie's post-war and contemporary art auction. In 2007, Large Campbell's Soup Can (1964) was sold at a Sotheby's auction to a South American collector for 7.4 million. In November 2009, 200 One Dollar Bills (1962) at Sotheby's for $43.8 million.
In 2008, Eight Elvises (1963) was sold by Annibale Berlingieri for $100 million to a private buyer. The work depicts Elvis Presley in a gunslinger pose. It was first exhibited in 1963 at the Ferus Gallery in Los Angeles. Warhol made 22 versions of the Elvis portraits, 11 of which are held in museums. In May 2012, Double Elvis (Ferus Type) sold at auction at Sotheby's for $37 million. In November 2014, Triple Elvis (Ferus Type) sold for $81.9 million at Christie's.
In May 2010, a purple self-portrait of Warhol from 1986 that was owned by fashion designer Tom Ford sold for $32.6 million at Sotheby's. In November 2010, Men in Her Life (1962), based on Elizabeth Taylor, sold for $63.4 million at Phillips de Pury and Coca-Cola (4) (1962) sold for $35.3 million at Sotheby's. In May 2011, Warhol's first self-portrait from 1963 to 1964 sold for $38.4 million and a red self-portrait from 1986 sold for $27.5 million at Christie's. In May 2011, Liz #5 (Early Colored Liz) sold for $26.9 million at Phillips.
In November 2013, Warhol's rarely seen 1963 diptych, Silver Car Crash (Double Disaster), sold at Sotheby's for $105.4 million, a new record for the artist. In November 2013, Coca-Cola (3) (1962) sold for $57.3 million at Christie's. In May 2014, White Marilyn (1962) sold for $41 million at Christie's. In November 2014, Four Marlons (1964), which depicts Marlon Brando, sold for $69.6 million at Christie's. In May 2015, Silver Liz (diptych), painted in 1963, sold for $28 million and Colored Mona Lisa (1963) sold for $56.2 million at Christie's. In May 2017, Warhol's 1962 painting Big Campbell's Soup Can With Can Opener (Vegetable) sold for $27.5 million at Christie's. In 2017, billionaire hedge-fund manager Ken Griffin purchased Orange Marilyn privately for around $200 million. In March 2022, Silver Liz (Ferus Type) sold for 2.3 billion yen ($18.9 million) at Shinwa Auction, which set a new record for the highest bid ever at auction in Japan. In May 2022, Shot Sage Blue Marilyn (1964) sold for $195 million at Christie's, becoming the most expensive American artwork sold at auction.

The Andy Warhol Museum
https://www.warhol.org
The Andy Warhol Foundation for the Visual Arts
https://www.warholfoundation.org
National Gallery of Art – Andy Warhol
American, 1928 – 1987 – Warhola, Andrew
https://www.nga.gov/collection/artist-info.1966.html#works
Top 250 Andy Warhol Quotes
https://quotefancy.com/andy-warhol-quotes
I Love Warhol
https://ILoveWarhol.com
Warholiana
Blake Gopnik on Andy Warhol
https://warholiana.com
Jean-Michel Basquiat
https://Basquiat.com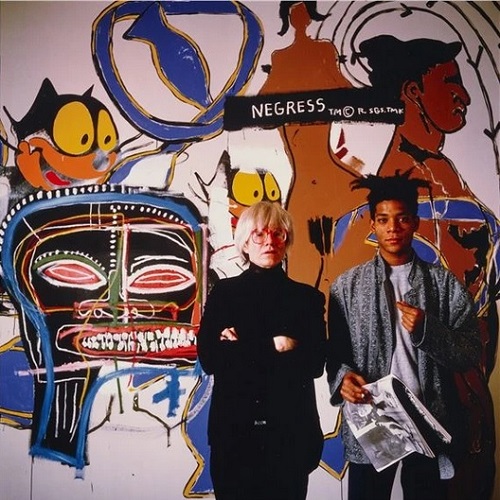 Andy Warhol and Jean-Michel Basquiat
"I think everybody should be nice to everybody."
Andy Warhol

Subscribe To The MeetingsAndStories.com Newsletter
https://MeetingsAndStories.com/Subscribe
Support My Book Meeting and Stories
https://MeetingsAndStories.com/Donate
Meetings and Stories
The Wondrous Journey of My Life
by Mark R. Elsis
https://MeetingsAndStories.com