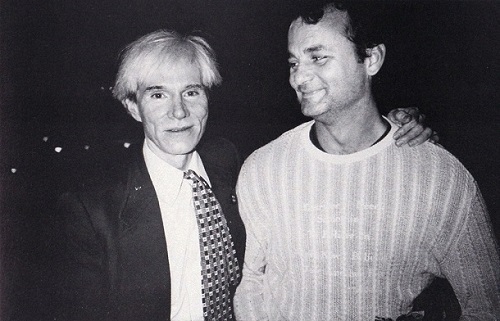 Andy Warhol and Bill Murray
"Don't think about your errors or failures;
otherwise, you'll never do a thing."
Bill Murray
It was either a very late Saturday night or a pretty early Sunday morning. But that depended on who you were and how you looked at the world. The one undeniable thing is that this brief meeting occurred on the first full day of the magical summer of 1980, June 22.
I worked hard that night, as I almost always did, and had already driven my taxi for 11-plus hours. I was in the East Village section of Manhattan and was looking for one last fare before I called it a night. It was then that I noticed that there weren't any taxis lined up at The Nursery, so I parked in front of the notorious after-hours club on the west side of 3rd Avenue between 12th and 13th Streets.
I stepped out of my Peugeot 504 taxi to stretch my legs and was leaning on the front passenger side door, facing the club. I was soon immersed in the beautiful time of day in transition, as another nighttime in the Big Apple was making way as the dawn of a new day was quickly creeping in.
Well, the door to The Nursery finally opened, and out strolled Bill Murray, who I had recently seen portray Hunter S. Thompson in the film Where the Buffalo Roam. Bill had two beautiful young women with him, one on each arm. He was carrying a bottle of Champagne and dressed in Bermuda shorts with a colorful Hawaiian shirt. He was a happy man who was so full of life that it was overflowing out of him.
So, as Bill was walking towards his limousine, not ten feet away from me, I said to him; Goodness gracious Bill, life sure looks rough. He stopped, laughed, looked at me with a huge smile, and stated with more than a bit of irony; Yeah, it sure is.
Little did I know then, but later that magical summer, I would also coincidentally meet Bill's older brother, Brian Doyle-Murray.
Bill Murray – IMDb
https://www.imdb.com/name/nm0000195
Bill Murray – Biography
Dan Aykroyd nicknamed him "The Murricane" for his notorious mood swings.
https://www.imdb.com/name/nm0000195/bio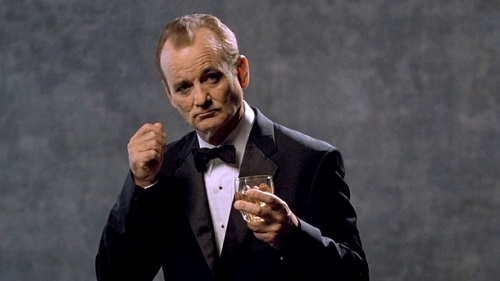 "As I once said to one of my brothers, 'this is your life, not a rehearsal.' Somewhere there's a score being kept, so you have an obligation to live life as well as you can, be as engaged as you can. The human condition means that we can zone out and forget what the hell we're doing. So the secret is to have a sense of yourself, your real self, your unique self. And not just once in a while, or once a day, but all through the day, the week and life. You know what they say: 'Ain't no try, ain't nothing to it but to do it.'"
Bill Murray
Driving Brian Doyle-Murray To The Mudd Club
by Mark R. Elsis
https://MeetingsAndStories.com/Brian-Doyle-Murray-by-Mark-R-Elsis
Fifteen Seconds With Andy Warhol
by Mark R. Elsis
https://MeetingsAndStories.com/Andy-Warhol-by-Mark-R-Elsis
Subscribe To The MeetingsAndStories.com Newsletter
https://MeetingsAndStories.com/Subscribe
Support My Book Meeting and Stories
https://MeetingsAndStories.com/Donate
Meetings and Stories
The Wondrous Journey of My Life
by Mark R. Elsis
https://MeetingsAndStories.com